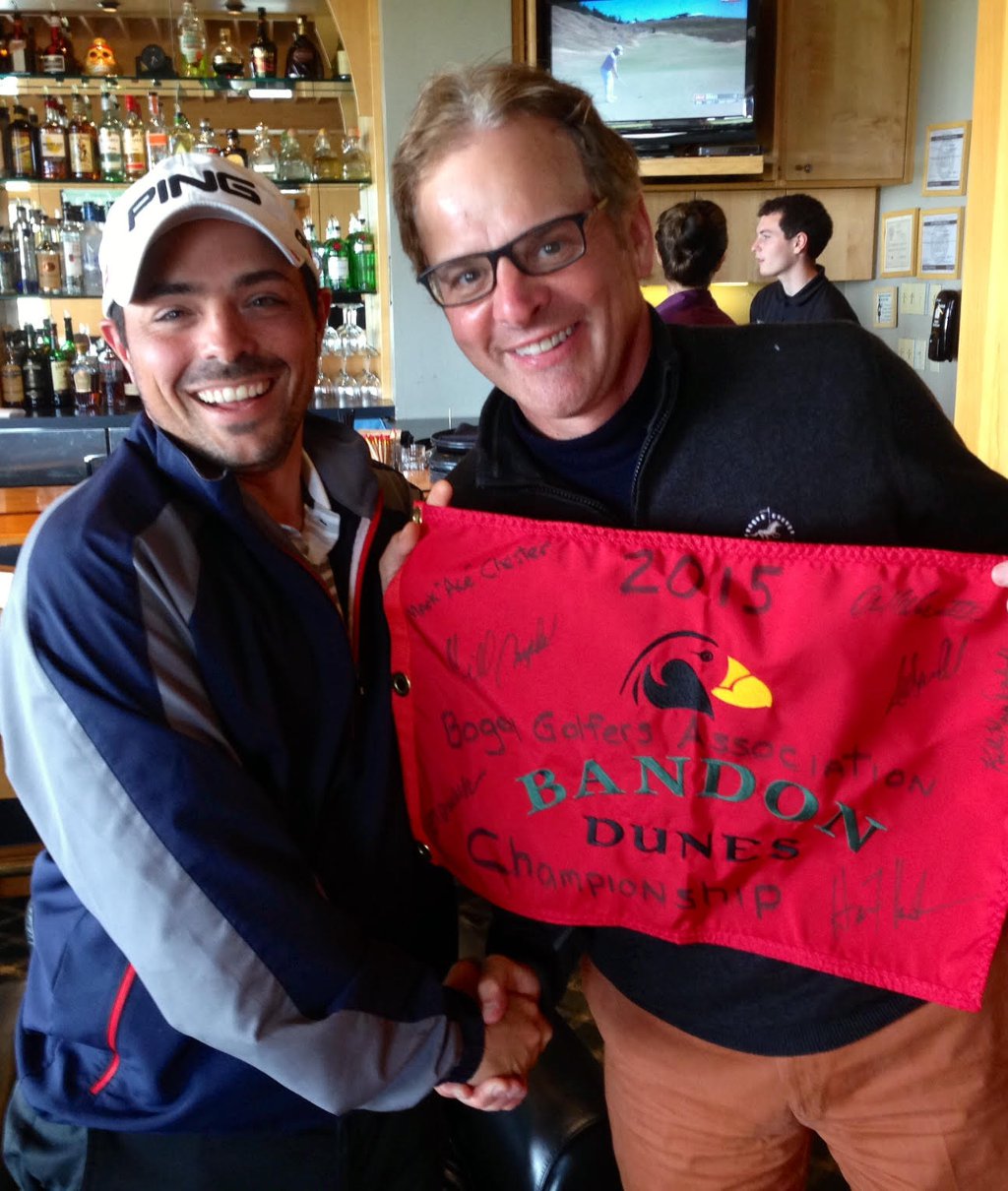 Congratulations to Alex Scarcella, winner of the 2015 BGA Major, The Bandon Dunes Championship!
Scoring, attached (pdf). Great back nine scoring on the final day, to steal it from the rest of the field, as it should be.
For 1st place, Alex received an engraved championship bag tag, a Bandon Dunes flag signed by the rest of the field, and a drink coupon for Southwest Airlines (to expire in Dec 2015).
For 2nd place, Mark Chester won, like the U.S. Open runner-up, a silver plate — actually, a silver-colored tin pizza pan from McGees — which will be forwarded upon proper engraving.
Top 8 finishers receive an automatic exemption to next year's championship — congratulations to Mike, Hans, Dietrich, Gary, Kelly … and me 🙂
All kidding aside, thanks for allowing me to host. It was a pleasure and a very memorable Father's Day weekend. Always wonderful to see you guys. I'm privileged with your friendship.
Until next year … "golf as it was meant to be."